Skip Navigation
Website Accessibility
bernettes for BERNINA
bernette Sew Pink

A fuss-free, powerful sewing machine for high expectations and modest budgets. Ideal for beginners: the bernette Sew Pink with with convenient drop-in bobbin boasts infinitely variable stitch width up to 5mm. With 13 stitch patterns, 10 practical stitches, one buttonhole, and two decorative stitches.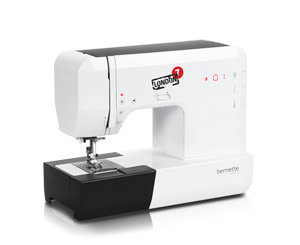 bernette London 7

The bernette London 7 offers state-of-the-art computer technology for your sewing ideas: a computerized sewing machine with a host of clever extras for high-precision creative sewing.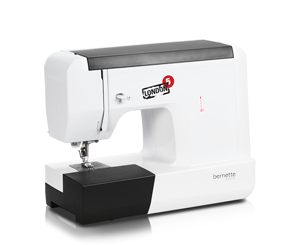 bernette London 5

The mechanical bernette London 5 offers plenty of scope for your creative sewing ideas, and ensures upscale features and high precision even at entry level.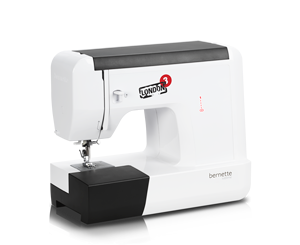 bernette London 3

The mechanical bernette London 3 offers all you need for the perfect introduction to your creative hobby: easy to operate, great features – precise and versatile.
bernette Chicago 7

The bernette Chicago is the first bernette combo machine that can sew and embroider. It fulfills every creative aspiration and features robust construction and appealing design.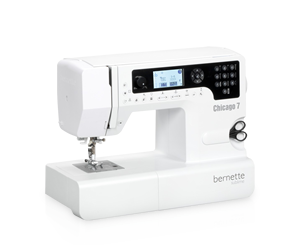 bernette Chicago 5

The bernette Chicago 5 will wow you with its appealing youthful design. This robust sewing machine boasts a wealth of decorative stitches and many practical features to make your sewing easier and even more enjoyable.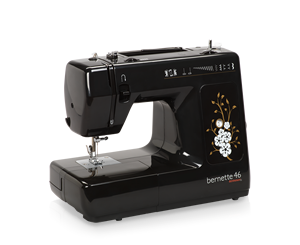 bernette Seville 4

The bernette Seville 4 is a great machine at an affordable price. With variable stitch width and an assortment of practical and decorative stitches, the Seville 4 helps you turn your sewing dreams into stitched projects!
bernette 340 deco

The bernette 340 Deco shines with its versatility. Alter, combine and save embroidery designs, then stitch them out precisely with this young, creative machine.